Laurel, Hugh, Mel and Rod TAKE IT OFF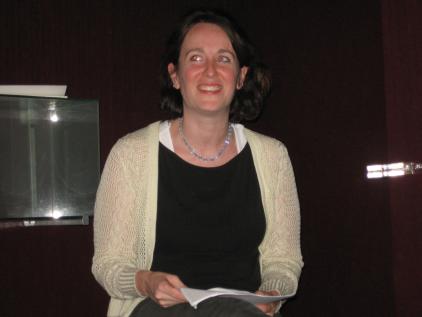 Laurel Snyder
alludes to something inside of her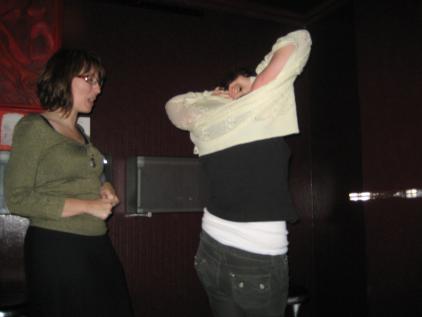 what could it be?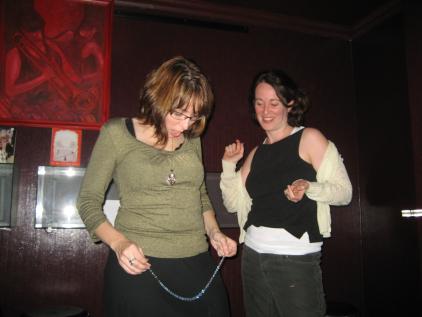 She wasn't referring to the sparkling necklace.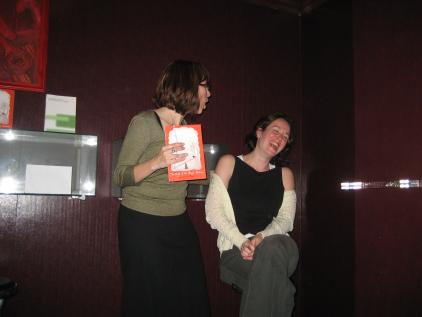 It earns $35 and talking to from Gilda.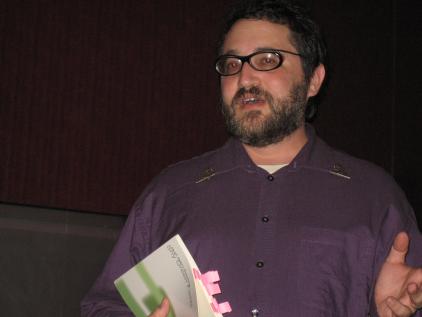 Hugh Behm-Steinberg
is shy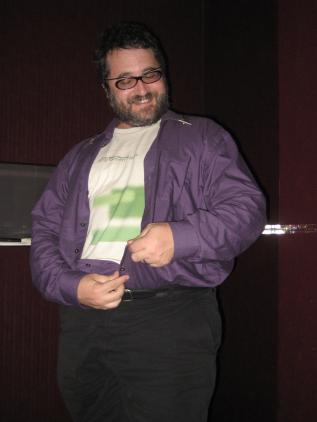 and green on the inside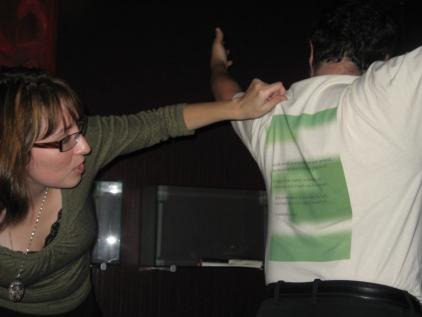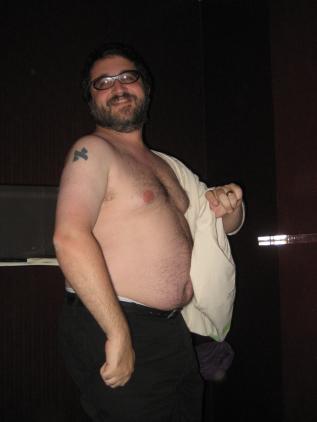 and brings in $35 more green.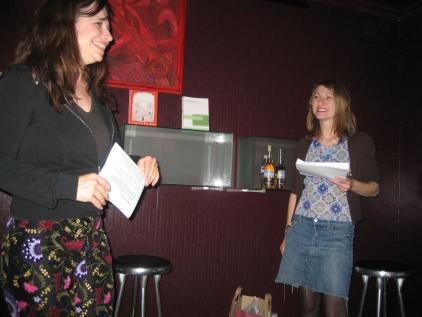 Special guest host Lisette introduces
Mel Nichols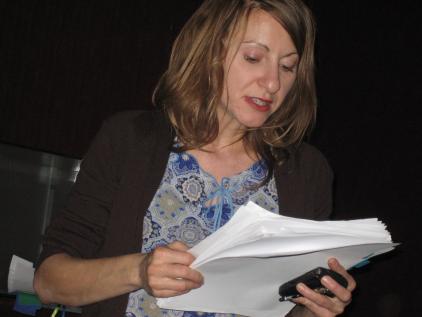 who has something inside too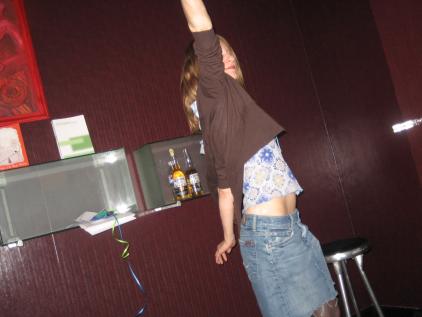 what can it be?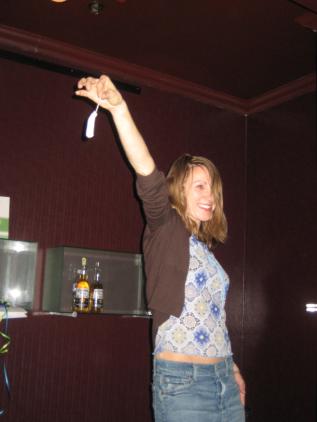 a tampon?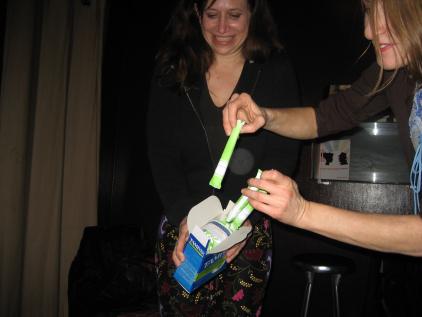 and not just one! Tampons for everyone.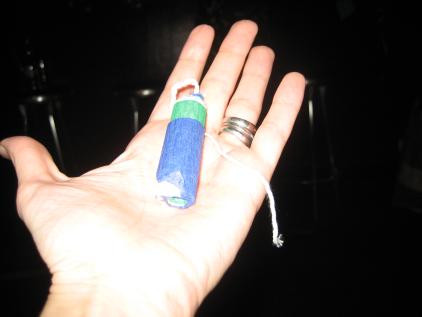 Poetry Tampons!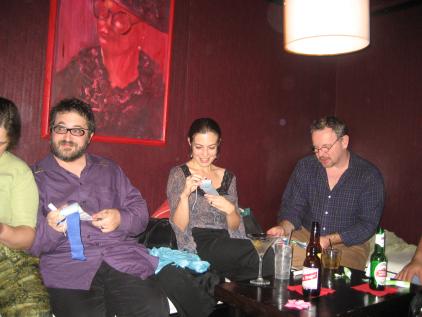 For everyone!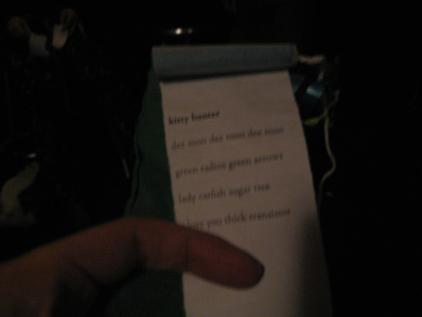 And a fresh new box of poetry tampons goes for $50.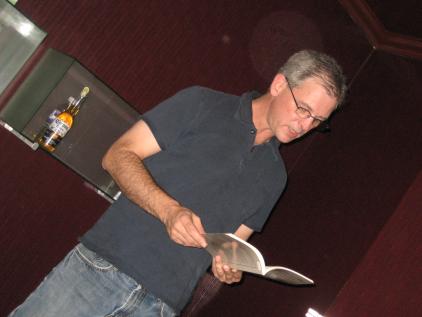 What's inside of
Rod Smith
?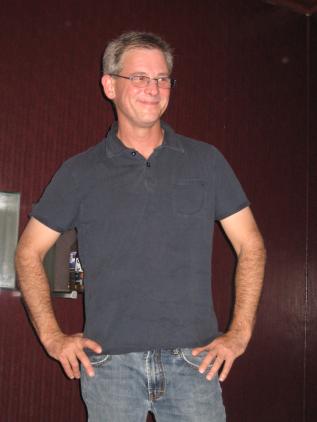 Someone's being coy . . .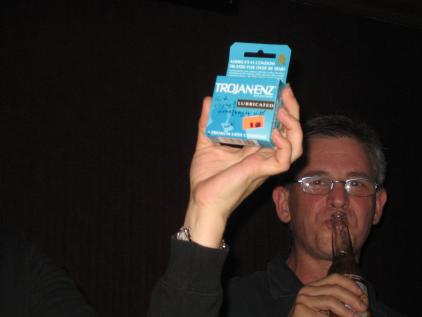 Sometimes it's not what's on the inside that really counts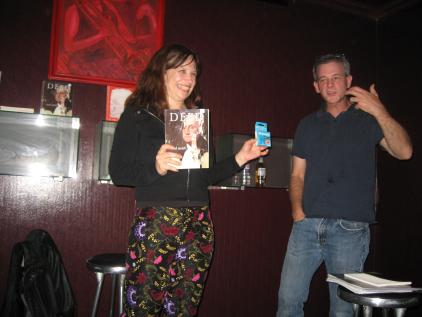 and the poetry condoms close the year with $30.
Burlesque Poetry Hour will be on hiatus for the first half of 2008 until Lolita returns to us.