Piotr, Dean and Remica TAKE IT OFF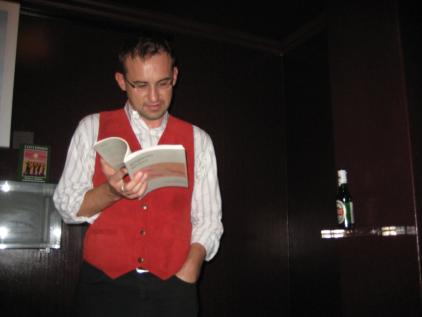 Piotr Gwiazda
is red hot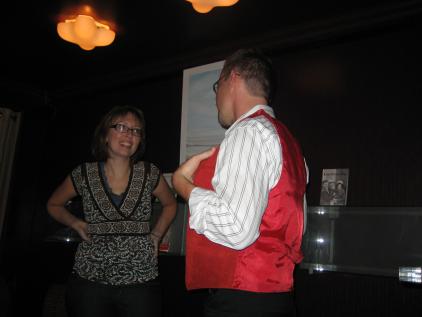 and peels off his red suede vest.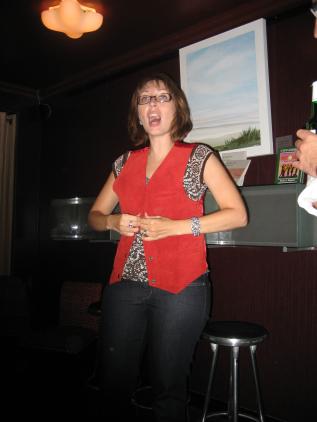 It's getting hot in here! So hot, apparently everyone's wallets melted shut. The vest goes for $10. Gilda is outraged!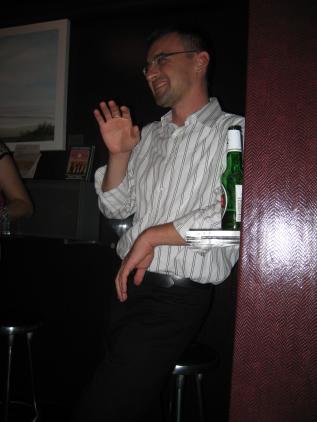 But Piotr is an understanding sort.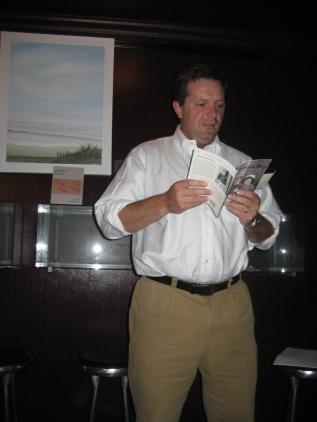 Dean Smith
is next and he knows what to do . . .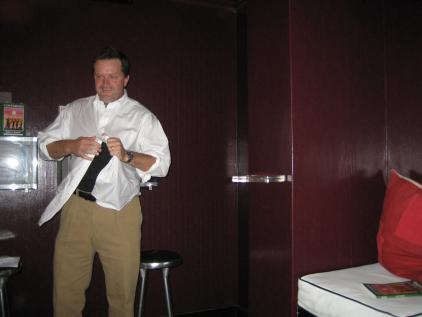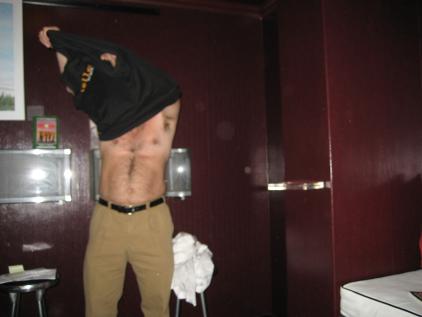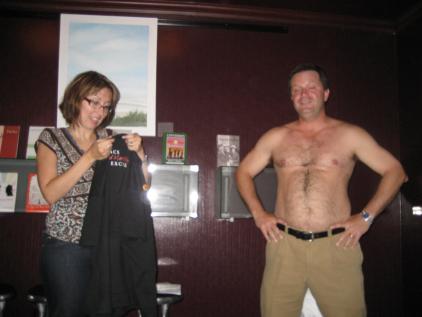 . . . show this persnickety audience the manflesh they crave. It worked! $20 for his EXCELLENCE tee.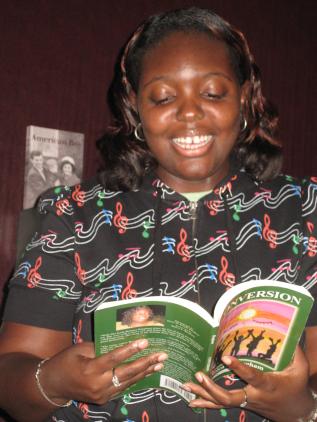 Time for a lady to show us how it's done.
Remica L. Bingham
takes the stage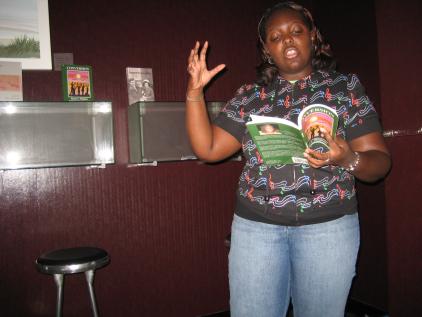 and takes the apple right out of Adam's throat.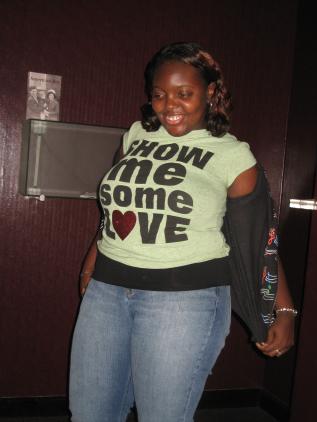 Indeed!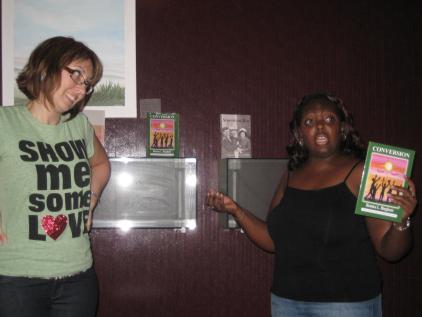 And the audience shows all kinds of love -- $35 worth.
Thank you!