Deborah & Kim Take It Off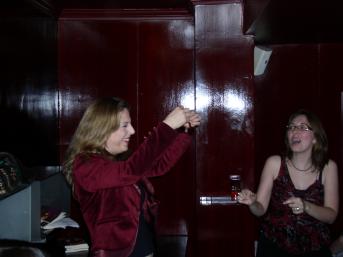 After her reading, Deborah Landau takes off a pair of red pearl & feather earrings -- the perfect accessory for Valentine's Day.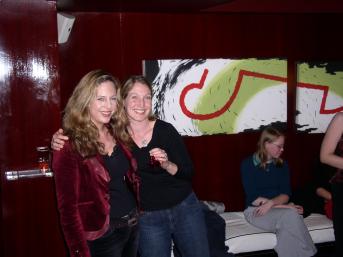 Deborah with the lucky winner of the auction -- the earrings fetched $23!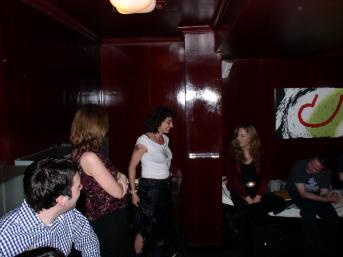 Kim Addonizio hikes up her skirt -- what will she be taking off?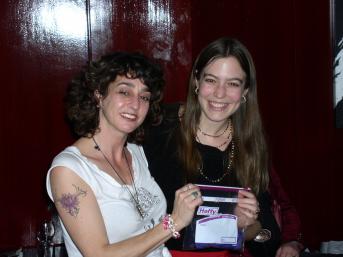 Her purple silk thong! This lucky auction winner acquired the panties and a signed ziplock bag for $42! Now that's FRESH.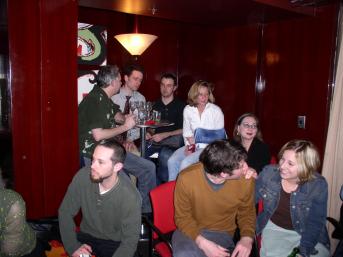 "I can't believe I saw Kim Addonizio's underwear!"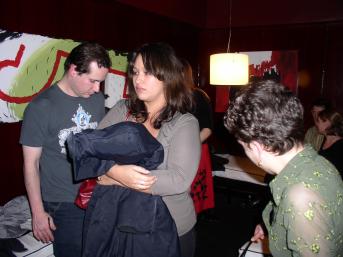 "Where's Lolita? I was promised Lolita! That's it. I'm leaving."