Bruce, David & Kim Take It Off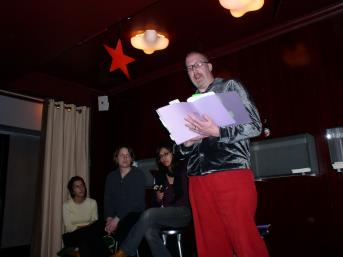 Bruce Covey warms us up.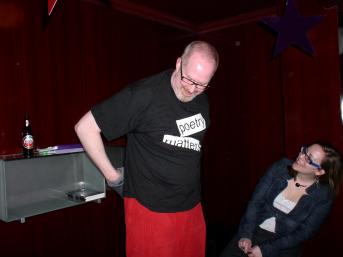 Strip for Lolita! Off With That "Poetry Matters" shirt! Bruce's tee fetches $15 at auction.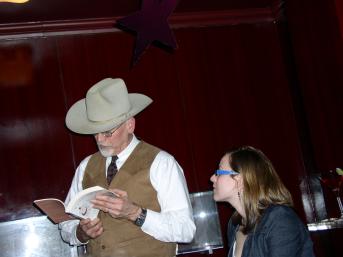 David McAleavey wears a big hat as Lolita swoons.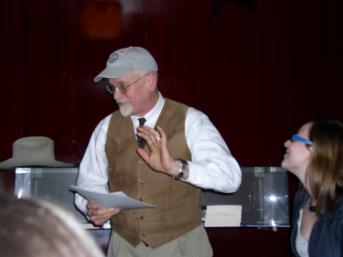 At the last moment David pulls a switcheroo! That switch earns him $15.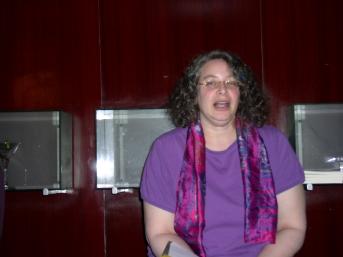 Kim Roberts warns she'll be changing the pace.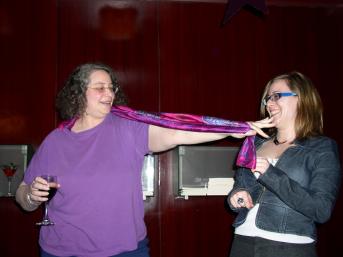 Kim is such a tease! Her scarf brings in $20!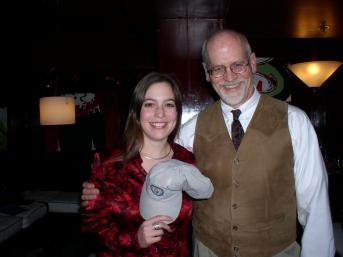 Another satisfied auction winner.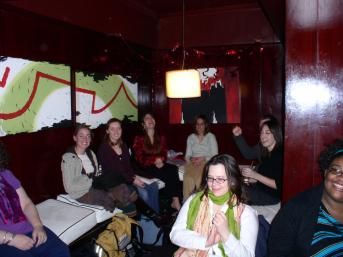 Another very sexy audience.