Mairéad, Jordan and Alison TAKE IT OFF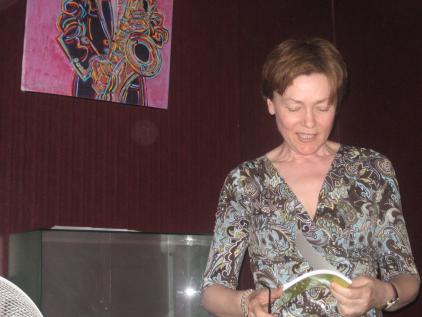 Mairéad Byrne livens the evening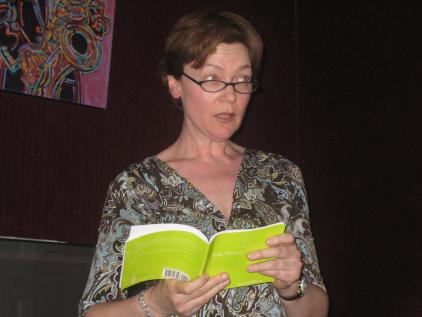 She's looking at you!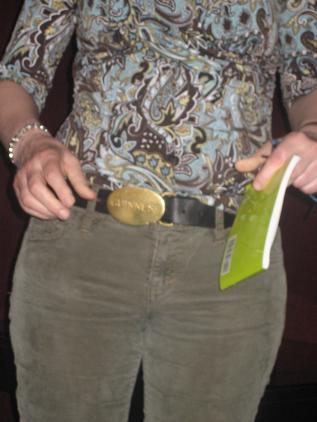 If you think for one second your getting her Guinness belt . . .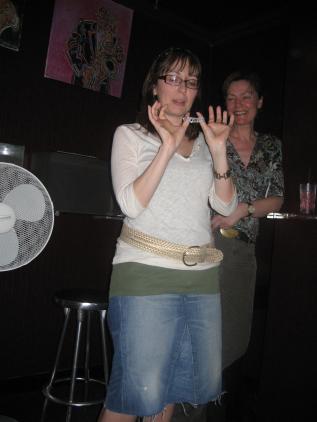 . . . you are most mistaken, it's a lucky horseshoe bracelet -- and it fetches $55!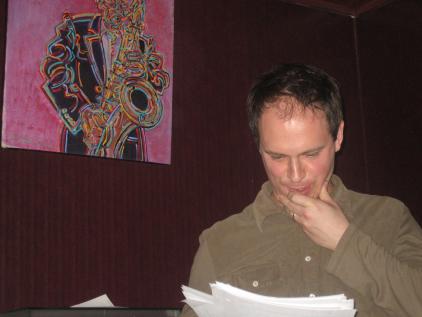 Jordan Davis works it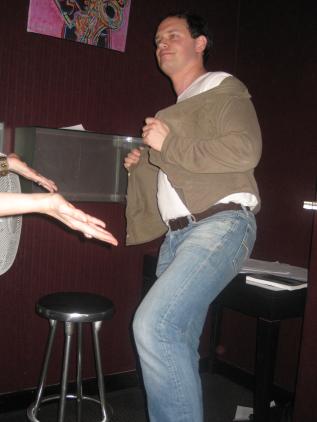 uh-huh . . .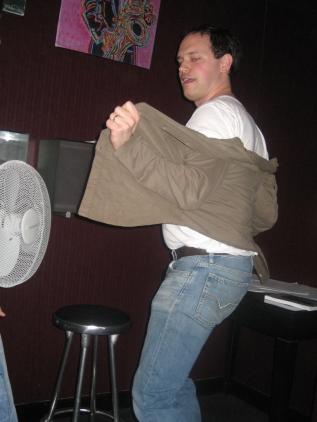 oh baby!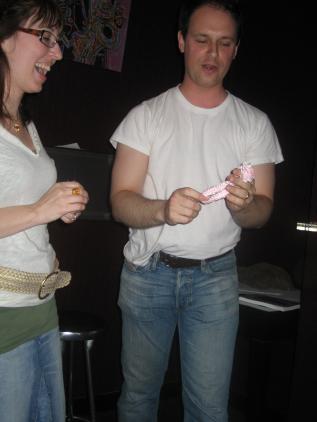 and he slides off his sexy soft pink arm garter!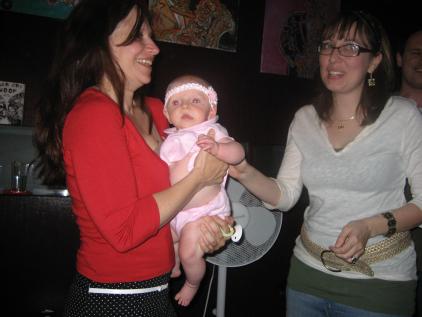 that garners $35 (baby not included)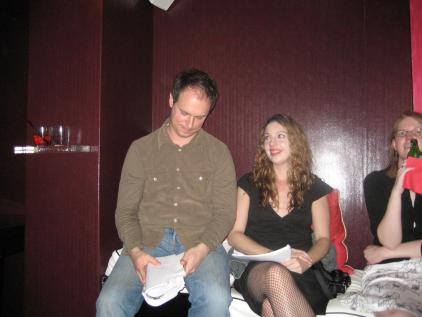 Oh darling I would have given all the stars in the sky for your arm garter!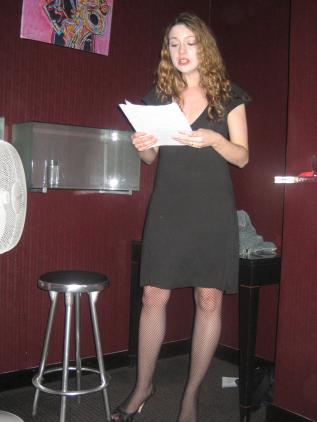 Alison Stine peaks the evening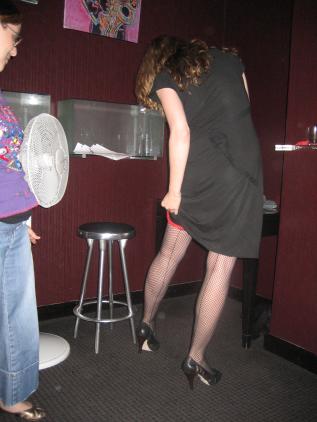 and shows a little more leg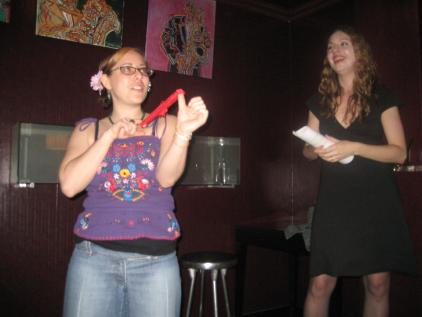 and a hot pink garter -- the soft pink arm garter's mate!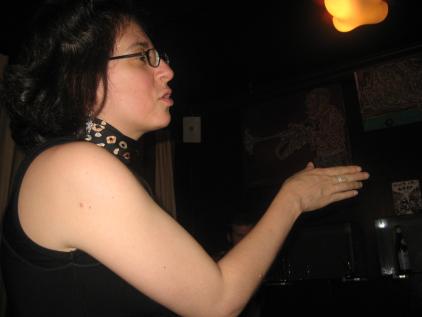 But that's not enough for this rowdy audience -- they DEMAND her fishnet stockings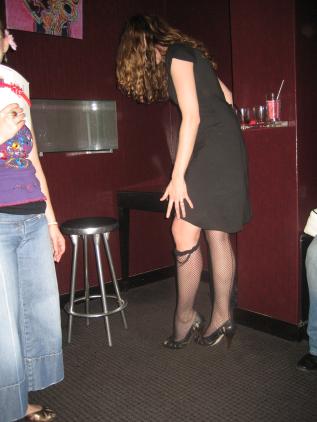 It was a rough crowd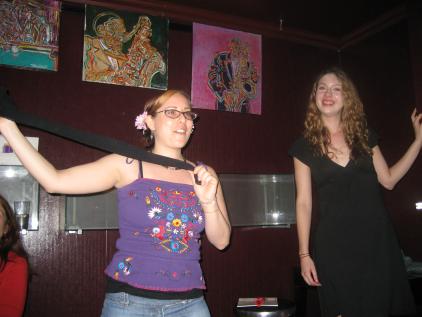 Sold for $45!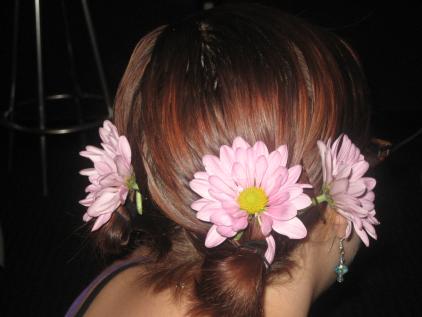 See you in June!