Bruce, Caroline and Daniel TAKE IT OFF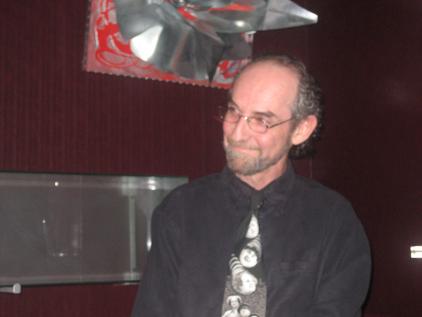 Stepping in at the last minute and playing for the DC team, Bruce MacKinnon reads his naughty verse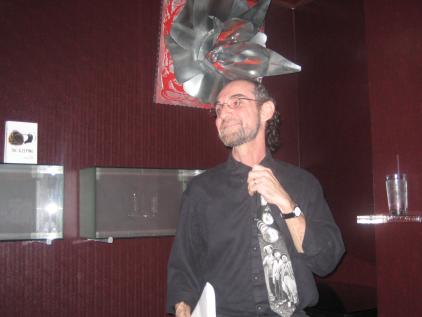 and boldly breaks the Burlesque "no tie" rule! Somebody's asking for a pantsing!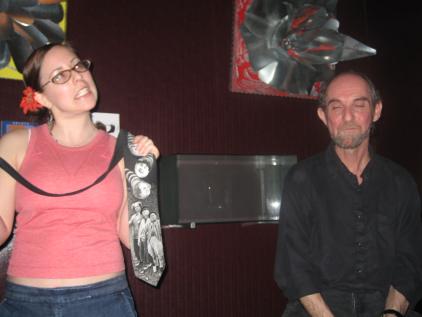 Lolita is furious! Tie fetches $15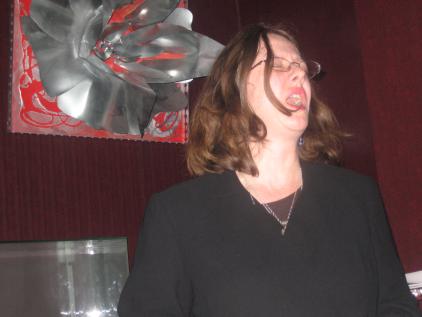 Caroline Maun sings for supper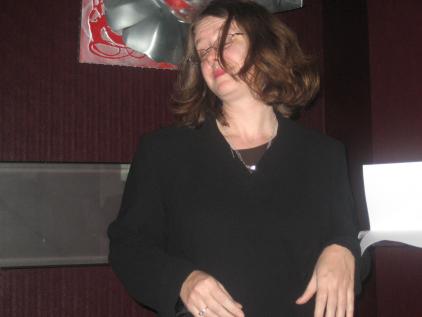 She really gets into it!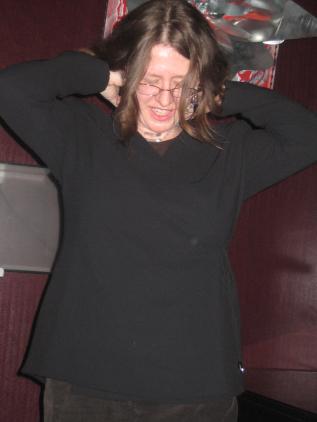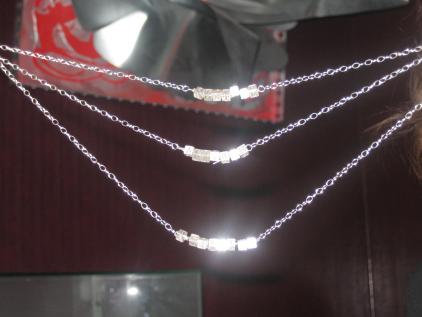 and strips off her hand-made one-of-kind silver necklace. What a performance! A new Burlesque record. $55!!!!!!!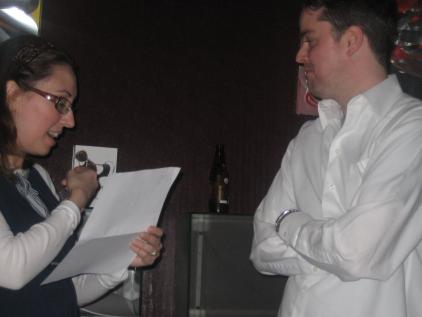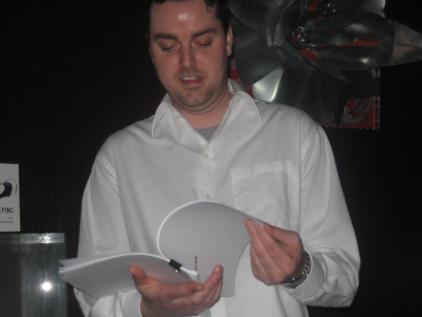 Daniel Padilla takes us gently into that goodnight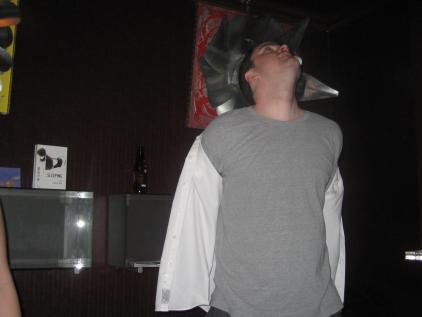 and into ecstasy!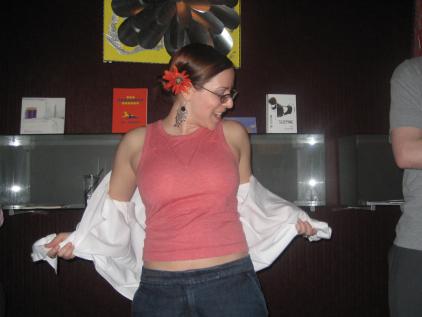 Go Lolita, Go! Sexy white button-down goes for $20.