Karl, Sandra & Christopher TAKE IT OFF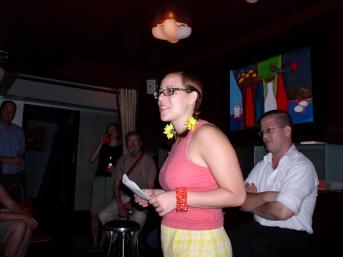 Lolita turns the heat up with her introduction of Karl Parker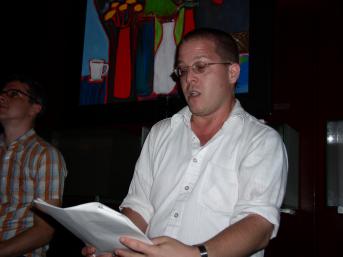 Karl reads his tempting poems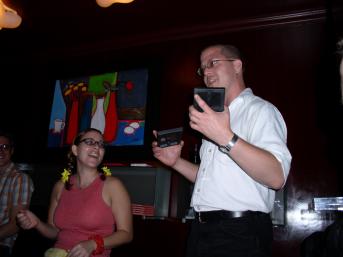 But what a tease! He won't take anything OFF and instead whips out photographs for auctions -- and they weren't obscene photographs!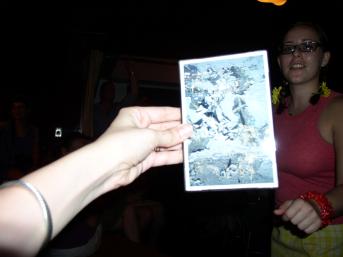 They fetch $33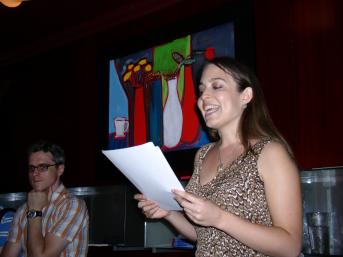 The sultry Sandra Beasley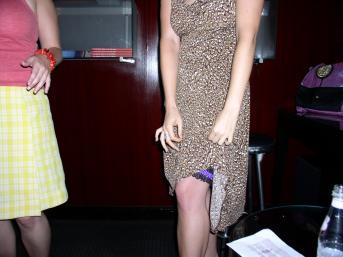 does not disappoint with her garter earning $18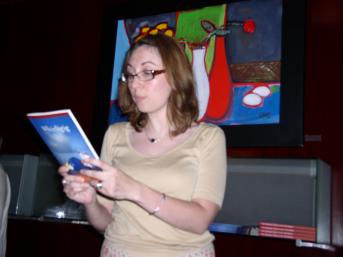 Initially Gilda is skeptical of the final reader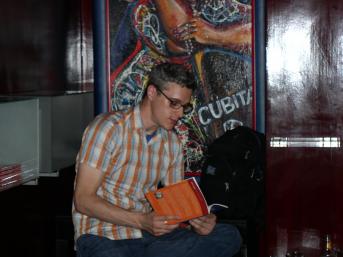 but Christopher Salerno takes the reading a feverish pace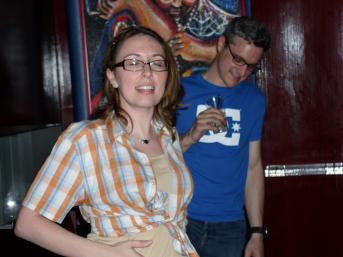 and his stripped off shirt earns $30 throwing Gilda into ecstasyLove and appreciation to our suffering, broiling audience!