Evie and Ken TAKE IT OFF
This month we started with a little foreplay.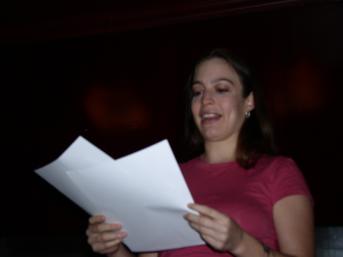 Sandra Beasley takes it nice and slow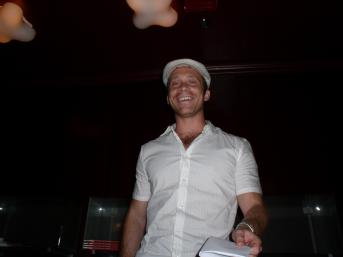 Noah Raizman whispers sweet Pittsburghs in our ears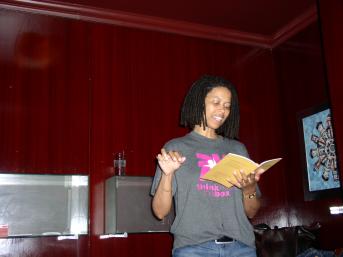 Evie Shockley reads like a goddess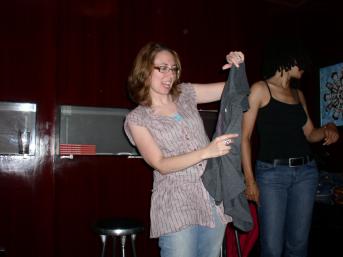 and strips off her vagina tee shirt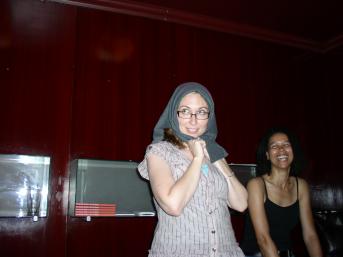 There's more than one use for a vagina tee shirt -- it fetches $25 at auction!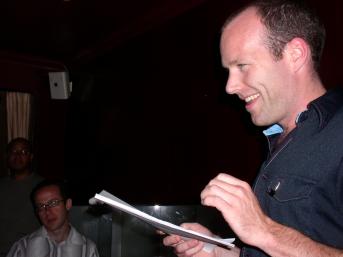 Ken Rumble is devilish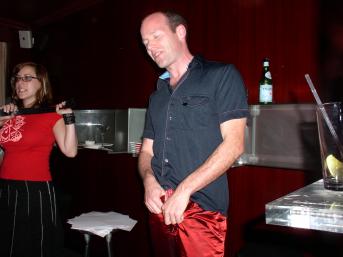 wearing red silk pants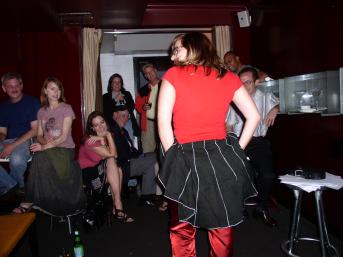 that were quite the hot property -- garnering $35!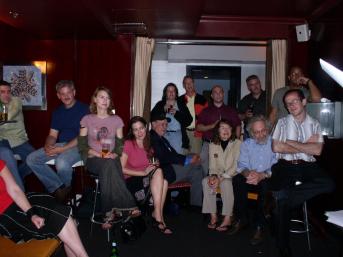 Our wettest audience yet!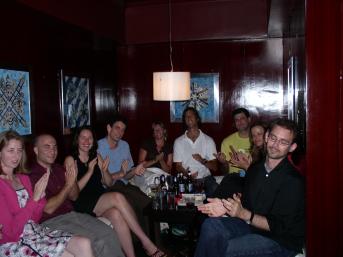 Damn!